WELCOME TO JIMBO'S DOMAIN
A PROUD AMERICAN


WELCOME TO MY DOMAIN AT TRIPOD
THANKS TRIPOD FOR THE FREE SPACE!

BE PATIENT AS THIS SITE GROWS. I HAVE ANOTHER GREAT SITE ON
GEOCITIES THAT I HAVE PROVIDED LINKS TO BELOW.
GO THERE TO SEE MY FAMILY, CREATURES OF THE SEA AND
A BUNCH OF GREAT LINKS.

THIS SITE WILL CONTAIN INFO AND GRAPHICS ABOUT MY 20 YEAR
CAREER IN THE US NAVY'S SUBMARINE FORCE, MY HOME IN THE WILD AND
BEAUTIFUL STATE OF PENNSYLVANIA, TROPICAL FISH & MORE
AS I THINK OF THINGS TO PUT UP.

USS LAFAYETTE (SSBN 616)


LINKS TO MY FAVORITE PLACES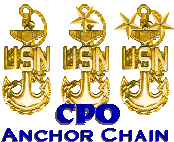 This CPO Ring Site is owned by MMCS(SS) Jim Harshberger.
Click for the
[Previous] [Random] [Next Site]
[Skip Next] [Next 5] [Like to join?]


This NavRing site is owned by MMCS(SS) Jim Harshberger.

Click for the [ Next Page | Skip It | Next 5 ]

Want to join the ring? Click here for info.






Visit and Sign Our Tripod Guestbook Here



E-MAIL US AT


This page has been visited times since 11/29/97