MMCS(SS) JAMES D. "JIM" HARSHBERGER USN Retired
Boot Camp - RTC Orlando - Jan-Mar 1971
MM "A" School - Great Lakes - Apr-Jul 1971
USS LaSalle LPD-3 - Aug-Oct 1971
Nuc Power School, Bainbridge, MD - Nov 1971-May 1972
Nuc Prototype (S3G), NPTU Balston Spa, NY - May-Nov 1972
USS Will Rogers SSBN 659 "Blue" - Dec 1972-Dec 1975
USS Nathanael Greene SSBN 636 "Blue" - Dec 1975-Apr 1977
USS Gato SSN 615 - May 1977-Mar 1979
Fleet Training Center Mayport, FL - Jun 1979-Jul 1981
USS Lafayette SSBN 616 "Gold" - Sep 1981-Oct 1985
Recruit Training Command Orlando, FL - Nov 1985-Feb 1989
USS Henry L. Stimson SSBN 655 "Gold" - Mar 1989-Mar 1991
Retired - March 31, 1991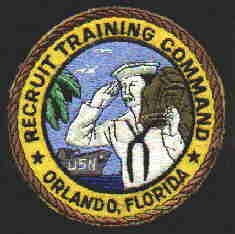 This is where it started.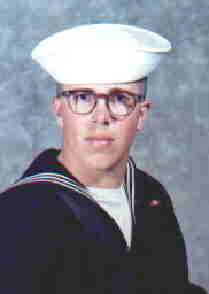 Guess Who?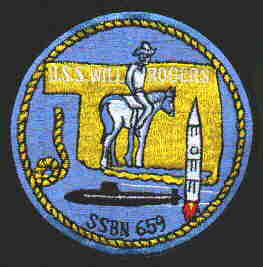 USS Will Rogers SSBN 659 "Blue" - My First Boat
Earned My Dolphins Here



Not a "Nub" Anymore!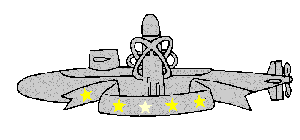 Spent a year in the "Yards" in Portsmouth, NH followed by
4 patrols out of Rota, Spain on the "Willy R"
The Will Rogers is where I found out what it was really like
to be referred to as a "Submariner". I made a lot of friends
and learned things that would stay with me and guide me
through my entire career.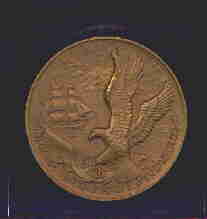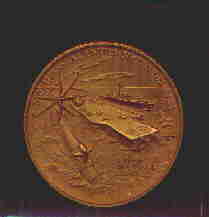 Was presented this Navy Bicentenial coin when I re-enlisted
on the Rogers in 1975.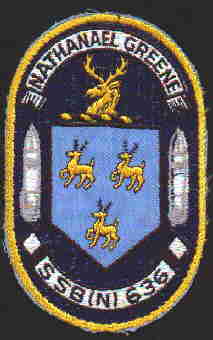 USS Nathanael Greene SSBN 636 "Blue"
My Second Boat I made 2 patrols out of Holy Lock, Scotland
on the "Nasty Nat". Don't have a photo of her if anyone out
there does, please contact me.

Here are a couple of pics from the Engine Room Gang on the Greene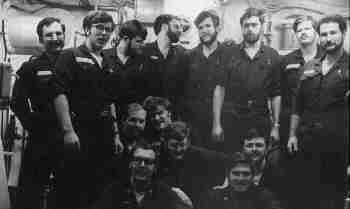 "M - Division"

"A Highly Qualified Proffesional"
That's me between the Main Engines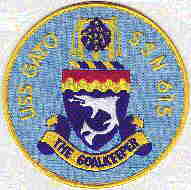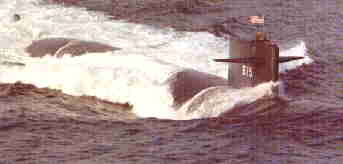 USS Gato SSN 615
This is my third boat and the only Fast Attack boat
that I served on. I never got to go to sea on her though
as she got stuck in the yards in Pascagoula, MS.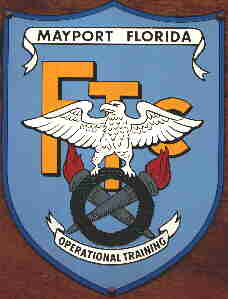 After my tour on the Gato, I went to Fleet Training Center,
Mayport, FL for 2 years of "Shore Duty" teaching "Targets"
(Surface Fleet Sailors)!
If anyone has a pic or scan of a FTC patch, I could sure use one.



Chief Petty Oficer Anchor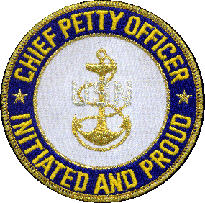 I was appointed and initiated as a "Chief" while at Mayport.
This was one of the proudest days of my life.
"Once a Chief, Always a Chief"

From Shore Duty it was back to Sea Duty again, this time on the
"Lafayette"



USS Lafayette SSBN 616 "Gold"
I spent a year in the yards on the "Laf-A-Lot" followed by 4 more
patrols out of Holy Lock on her. I was the M-Division LCPO here,
and for the last year and a half,
the "Bull Nuke" (Senior Enlisted Nuclear Trained Person).
This was also my first opportunity to live in the "Goat Locker".
The "Goat Locker" (Chief Petty Officer Quarters) is the sacred
living quarters for all the Chief Petty Officers on board ship.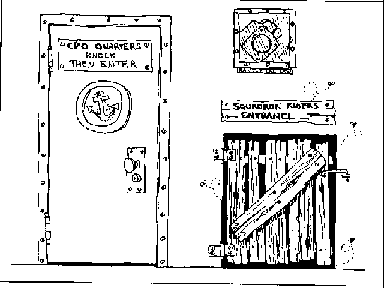 This cartoon that I "borrowed" from the "Goat Locker"
(thanks Chief - link below)
brings back a lot of memories of friends and comraderie.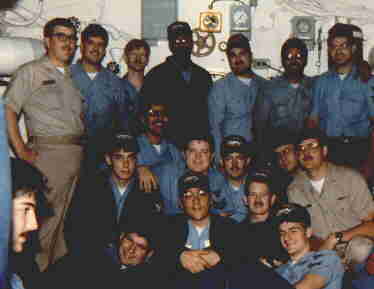 Me and the boys from "M" Division

From the Lafayette, it was back to shore duty.
In fact it was back to "Bootcamp"...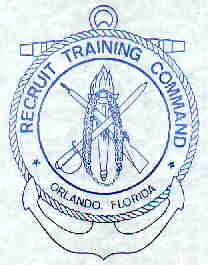 This time as a "CC" (Company Commander ie - Drill Instructor).
I "pushed" 3 companies of 80 recruits here, then went on to
teach "CC" School. This was one of my most rewarding tours of duty.
It really made me feel good to see the influence I had in molding
those raw civilian recruits into sailors.

I was promoted to "Senior Chief" while on my second company at RTC



Senior Chief Petty Officer Anchor

From RTC Orlando, I reported to my last command,
the USS Henry L. Stimson SSBN 655 "Gold".
No matter how hard I tried for 20 years, I couldn't get out
of the Atlantic Fleet.
I'm looking for a picture and a patch from the Stimson also.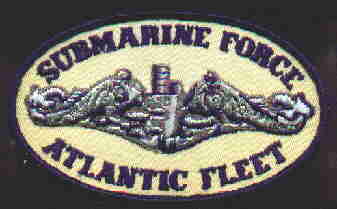 I made 3 patrols on the Stimson, the first as the M Division LCPO
and Bull Nuke (explained earlier), and the last two as the ships
3M Coordinator (Maintenance and Material Management)
and Refit (Upkeep) Coordinator.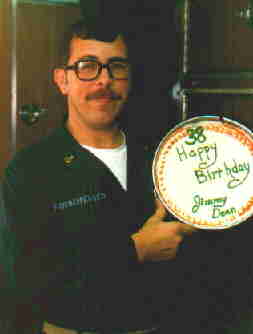 Here I am in the Stimson "Goat Locker"
Celebrating my last birthday "Underway"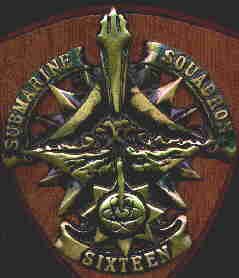 The Stimson belonged to Subron 16 out of Kings Bay, Georgia
while I was on board.

Shortly after completing my last patrol (13 in all) on the Stimson,
I transferred to the "Fleet Reserve" (retired).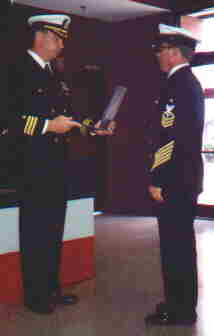 Here is Commander Towner (my CO on the Stimson)
Officially Retiring Me.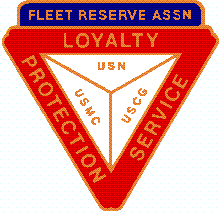 I'm a member of the Fleet Reserve Association,
the Navy's veterans association.

Here is how I "Get Underway" now!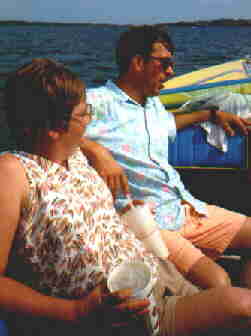 LINKS TO OTHER SUBMARINE & NAVY SITES The Goat Locker
A Great Site by a Fellow Submarine Chief
Ron Martini's Navy Submarine Base
A Great Sub Page by a Fellow Bubblehead
USS NAT GREENE
A Page about one of the boats I was on
USS Lafayette overview
Another one of my boats by a shipmate
USS Gato (SSN 615) Home Page
The One Fast Boat I Was On
Submarine Force-The Silent Service
Great Sub Page by Rod Rodriguez
SUBNET: Cyberspace Association of U.S. Submariners (CAUSS)
Go Here to Join Other Submariners



My Home Page

A Big Thank You and "Well Done" to "Lipstick"
for Designing the Background for this page and for all the
help and time you have given freely to me over the past
few months. It is greatly appreciated!

"MY ONLINE RESUME"
SOMEBODY HIRE ME, I'M REALLY UNDER-EMPLOYED!!!

MMCS(SS) Jim Harshberger
E-Mail Me At
jd49@bellatlantic.net
Monroeville, PA

This boat has made

patrols since 12/6/97